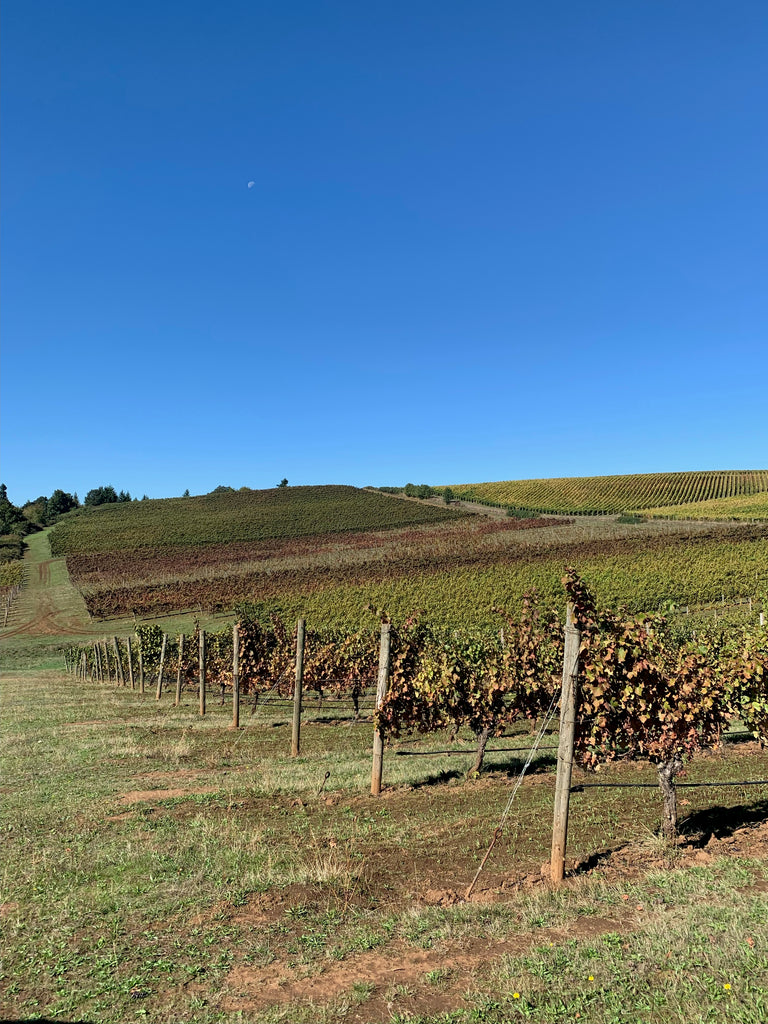 Wednesday, November 15th, 5:30-7:30 p.m.
Missoula Wine Merchants' very own Jake Bienvenue recently returned from harvest in the Willamette Valley, and it's about time we celebrated! Four weeks he spent in the cellars of Marcus Goodfellow: four weeks of punchdowns, pumpovers, topping barrels, and processing about a million tons of grapes. 
With his new experience and knowledge, we are excited to announce a tasting of exclusively Oregon Pinot Noir! We are featuring six bottles hand-selected by Jake to showcase six different winemakers and six different appellations within the Willamette Valley. You'll walk away with a deeper appreciation of Pinot Noir's range of expressions, even within a single region, as well as six new favorite wines that will fit perfectly on your Thanksgiving table. We can't wait to share this special wine region with you!

Space will be limited. To reserve your spot, please purchase tickets online or call Missoula Wine Merchants at (406) 926-1911.

Wines: 
2022 GC Wine Company Commuter Cuvée Willamette Valley Pinot Noir
2015 Maysara Jamsheed Pinot Noir
2019 Goodfellow Family Cellars Whistling Ridge Pinot Noir
2022 Evening Land Vineyards Seven Springs Pinot Noir
2019 Martin Woods Bednarik Vineyard Pinot Noir 
2019 The Eyrie Vineyards Pinot Noir Estate 

Where: 
Ciao Mambo Wine Cellar
541 South Higgins Avenue, Missoula
When: 
Wednesday, November 15th, from 5:30-7:30 p.m.
Cost: 
$75 per person for a flight of six wines and light hors d'oeuvres.

We're looking forward to seeing you on November 15th!